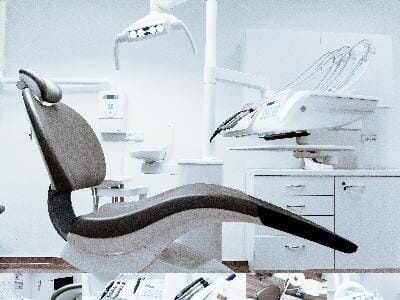 CNC Medical Device Manufacturing
Bates Machine & Mfg. incorporates state of the art CNC machine manufacturing techniques. We are accustomed to filling small to large size jobs for in medical device manufacturing orders. Our multi-axis CNC machines along with our many years of experience in medical device manufacturing and finishing allow for a much shorter setup time which means a faster and more precise time to completion.  If a short cycle time is critical to your process and meeting your production timeline then we have the answer.
Common CNC Machine Materials
• Aluminum – 2024-T351 , 6061-T6 , 6063-T3 , 7075 ,Plate , Cast
• Brass – Naval 464, Alloy 360 , Alloy 260 Yellow , Bronze
• Copper – ETP, Oxygen Free 102, Alloy 110
• Steel – C1018 , 1045 , 1144 Hi Stress ,12l14 , 1215 , 4140 , 8620
• Stainless Steel – 303 , 304 , 316 , 420 , 17-4 PH , Tool
• Plastics – ABS, Acrylic, Delrin, HDPE, Nylon , Polycarbonate  (Lexan), Teflon

CNC Machines
Haas VF2SSYT Mill 30" x 20" x 20"
Leadwell V30i Mill 30" x 20" x 26"
Leadwell T-7 Lathe
Hurco KMB-1
Manual Machines
Mazak Lathe 20" x 120"
Okuma Lathe 20" x 60"
2x Nardini MS-1440 Lathes
4x Bridgeport Mills
Alliant Mill
DoAll Surface Grinder
Other Equipment
Kalamazoo H 310A Automatic Bandsaw
Ramco Horizontal Bandsaw
Hobart Vertical Bandsaw
Epilog Helix 50w Laser Engraver
Lincoln Arc Welder
Miller Mig Welder
5000 lb. Forklift
Various deburring and polishing equipment

Production Machining
With 40 years of machine and manufacturing experience, Bates Machine & Mfg. can succeed where others fail in meeting deadlines and getting the job done right the first time.  We can produce small, medium and large volumes of product.  Ultimately producing for you a high value product in a time frame not normally possible by other shops.
Parts Manufacturing
We provide the ability to create replacement parts for obsolete or hard to find machines and equipment. We can accommodate one-off parts to large runs depending on your needs. Additionally, our staff provides the knowledge to help you take an idea or concept to a completed prototype.
Laser Engraving
From commercial and industrial applications to decorative art. Our 50 watt laser engraving machine is capable of meeting your demands. We can apply logos, identifiers, or other information permanently and professionally to your finished parts. Engraving and marking is available on materials such as: Anodized or coated aluminum, wood, acrylic, and stainless steel. Contact us for more information about our Laser's capabilities!
Welding/Fabrication
We provide Mig/Tig/Arc welding on a variety of materials, including Stainless steel and Aluminum. Our shop is equipped to manufacture welded assemblies, fixtures and other products/projects that require welding.  We can also repair damaged or broken parts, and can build-up and resurface shafts.